Non Resident is defined as an Individual whose Principal Dwelling is outside of Canada.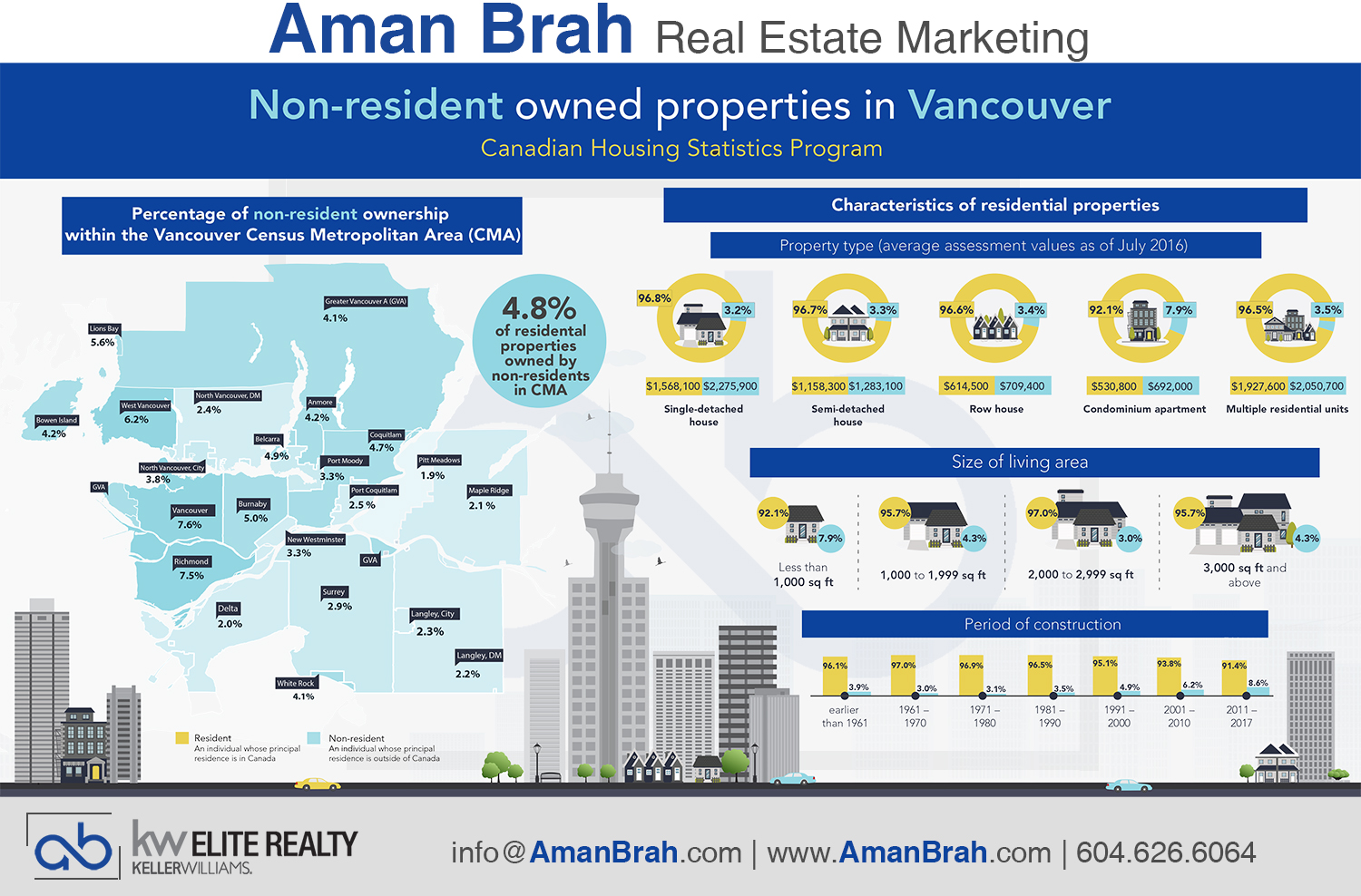 The Canadian Housing Statistics Program has released their first report measuring the ownership of Canadian Residential Real Estate. In Metro Vancouver Non-Residents accounted for 4.8% of residential properties accounting for 5.1% of total residential property value. This number was further broken down by property type, Condominium-Apartments at 7.9% and Single-Detached Houses at 3.2% of ownership for Non-Residents.
Ownership Percentage was also broken down by cities within the Metro Vancouver area.
| | |
| --- | --- |
| Vancouver | 7.6% |
| Richmond | 7.5% |
| West Vancouver | 6.2% |
| Burnaby | 5% |
| Coquitlam | 4.7% |
| White Rock | 4.1% |
| North Vancouver | 3.8% |
| Port Moody | 3.3% |
| New Westminster | 3.3% |
| Surrey | 2.9% |
| Port Coquitlam | 2.5% |
| Langley | 2.2% |
| Maple Ridge | 2.1% |
| Pitt Meadows | 1.9% |